Day 8 – What is in my handbag?
Ahhh – The handbag! – For some women this is a tell, lots of little secrets hidden away in the crevasses, a place a man dare not go!  I've always wanted a Mary Poppins bag – a magical bag that will hold everything without weight. Moving would be breeze!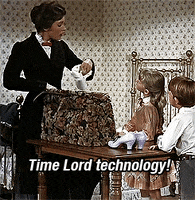 But my handbag is pretty unexceptional.  Although, I do like a bag in a wild color. Usually, I don't even carry one.  My phone case has a wallet built in and that covers most of what I need when I'm on a regular outing.  On the way to work I carry a large leather purse. That has business cards, a pen, journal, client files, when I'm in court, and these days – an umbrella!  It's big enough that I can fit my laptop in a pinch.
The reality is I'm woefully low maintenance. Combing my hair is done with my fingers throughout the day and I keep a toothbrush in my desk.  I'm a disappointment to my Mary Kay Lady.  She offers me scents and lipstick and suggests ways to freshen  up throughout the day.  Is that a thing?  My makeup goes on in the morning and what ever is left gets washed off at bed time.  There is no freshening up!
My purse is like my lifestyle – utilitarian with no secrets, with enough color to make me smile!
Laura